Packaging is a passion and Créabox aims to help answer Companies' packaging problems. This is what motivated Francis Marechal to create Créabox packaging in 1995.
Though the company first specialized in foldable cardboard boxes, it naturally added fabric packaging (bags, covers) to its range of products in 2005.
Nothing, in fact, is more natural than putting a pair of shoes in a fabric bag before putting it away in a cardboard box.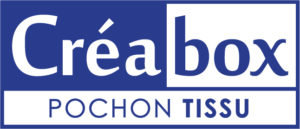 Alongside the www.creabox-packaging.com  website, the www.pochon-sur-mesure.com website  (and the www.custom-fabric-bags.com website of course) also takes on its own dimension by being dedicated to fabric bags and covers only.
The Créabox development and marketing are located in the Île de France region (Vélizy – Paris). The bag-making workshop is near Albacete, Spain, in the Comunidad Castilla-La Mancha. That is where all our bags are made (1 million per year). We do not make any bags anywhere else.