The round or square flap is a simple and economical solution to give your bag a « clutch bag » style. In fact, as there is no hem to be sewn for the drawstring cord or ribbon, this type of bag is logically cheaper.
round flap
It is usually a short and rounded flap which will measure between 9 and 12 cm for a 37 cm-high bag ; it is rarely longer.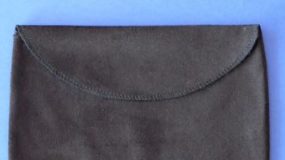 square flap
Since it is as wide as the bag, its height is up to you. Most often, it accounts for a quarter (1/4) or third (1/3) of the total height of the bag.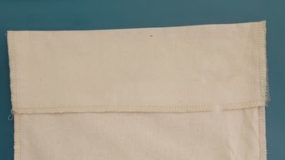 Please note
More original than a print on the body of the bag, personnalization can only be done on the flap.