The square flap is a simple and economical solution to give your pouch a « clutch bag » style. In fact, as there is no hem to be sewn for the drawstring cord or ribbon, this type of bag is logically cheaper.
square flap
Since it is as wide as the bag, its height is up to you. Most often, it accounts for a quarter (1/4) or third (1/3) of the total height of the bag.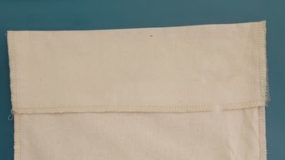 square flap with ribbon
You can add a double ribbon to the flap to close the pouch with an elegant bow.
Option to be specified in the "additional information" field at the end of the price request form.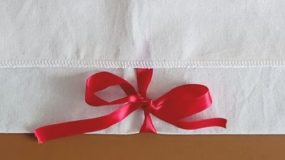 Please note
More original than a print on the body of the bag, personnalization can only be done on the flap.