Flat cotton and brushed cotton are available in a wide range of colors.
Other cotton qualities (voile, twill, piqué, rep) and organic cottons are available in ecru, white and black. Each of these qualities can be dyed in the Pantone color of your choice (minimum quantity required).
Dyeing on demand
All these fabrics can be dyed to the Pantone® reference of your choice, starting at 300 m linear of fabric. This corresponds roughly to 2,000 shoe bags, 27×37 cm, or 20,000 jewelry bags, 10×10 cm.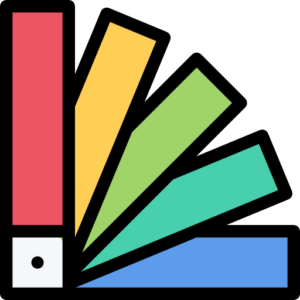 Please note
The color charts (PDF) are for information only and have no contractual value. They may be modified at any time without notice.
Color rendering may vary according to monitor.