Quality is very important to Créabox and its partner and is a primary concern at every step of the customer care and bag production.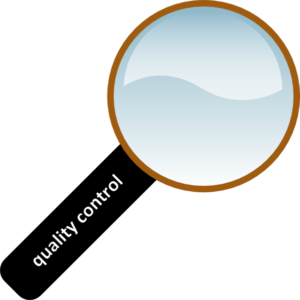 Processing customer requests
Precise specifications help us answer accurately to all your needs. Using the price quote request form is the best way to not miss any specification. We are here to give you tailored advice and help you define your bag or cover.
Answering your price quote request quickly
A complete price quote request allows us to respond very quickly giving you the best possible price for your order.
Receiving your order
As soon as we receive your order confirmation, graphic chart and agreement to our terms of sales, the manufacturing process starts: compliance validation, down payment, production specification sheet.

Validating the model before production
We send you a model that you must validate before starting production*. This model is exactly what your mass-produced bag will look like. The model is in your desired fabric, size and finish.
*unless the order is a reorder
Validating the graphic chart
In addition to the model, you will receive a PDF file with the logo positioning on your bag. Here again, you must validate this positioning. 
In some particular cases, the making of a printed model will be necessary.
Production time
The production time is confirmed and you are given a shipping date upon receipt of your validations and down payment. Generally, the production and delivery times are 4 weeks following receipt of your validations.
---
Industrial craftsmen, our quality packaging products are made with the utmost care to satisfy our Customer's quality needs.
---