The square bottom as well as the round bottom can be applied to all dimensions and for all types of bags.
square bottom pouch
A square base is used to house items such as gift boxes (Champagne boxes, cosmetic boxes, hairdressing boxes), which are often parallelepipedic in shape and made of rigid material.
Like all other bags, the square bottom bag is designed to your measurements and fully customized.

round bottom pouch
A round base allows for cylindrical items such as candles, bottles, vases, etc.
Like all other pouches or bags, the round bottom pouch is made to your measurements and fully customized.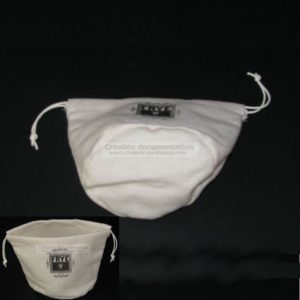 Good to know
To request a quotation for a technical bag (round or square bottom), the easiest way is to specify it in the "additional information" field of the price request form.